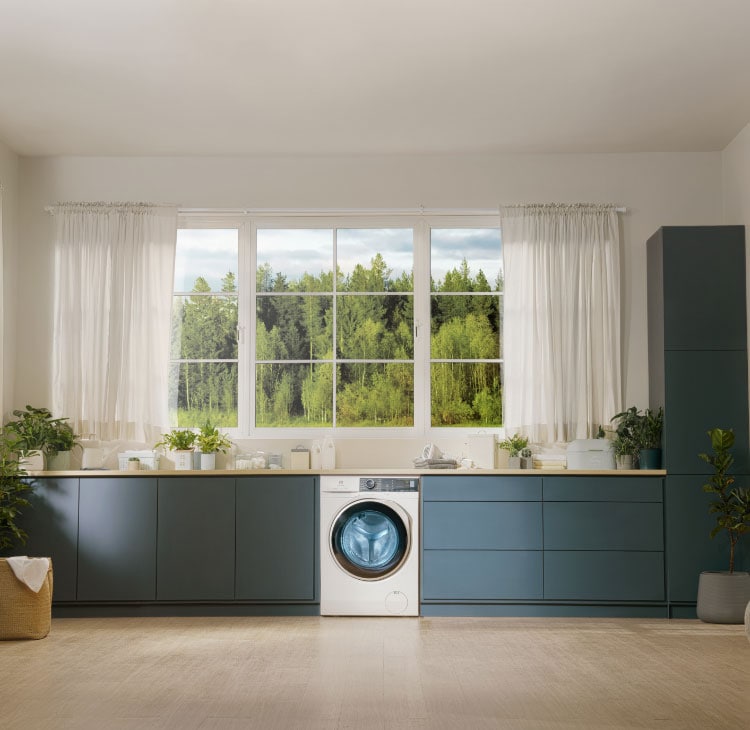 If you manage a property, business or are a landlord, you will know only too well how difficult and time consuming it can be to choose the right appliances for your units. From washing machines and dryers to air purifiers, finding the right fit from a usability, size and pricing point of view often results in hours spent trawling through the internet with no real outcome. Once over the huddle of selecting your appliances, there is then the issue of maintaining them. However, once out of the box and inside the property it's often difficult to control how much wear and tear these appliances are subject to with it varying from tenant to tenant or customer to customer.
Shorter lifetime of appliances and increasing repair costs
For managed properties particularly, faulty or broken appliances can disrupt operations and even the most common appliance repair issues inspected by the best technical teams, can use up hours of labour time, costing hundreds or thousands of dollars. In some cases, repairs are now costing as much as if you were to buy the appliance new due to increased labour costs, supply chain disruptions and reduced manufacturer warranty periods.
But there is a case for maintaining and fixing our appliances.

The rising global issue of E-waste has resulted in 60,000 tonnes of electrical waste being thrown away every year - that's equivalent to 70 mobile phones per person in Singapore!
Today's throw-it-away culture means people are choosing to discard of their appliances when deemed unfit rather than maintaining or fixing them. Sadly, appliances that could be fixed are thrown in the bin. With the piles of electrical waste mounting faster than ever, this throw-it-away culture is having a detrimental effect on the environment.
As conscious consumers become more aware of the impact consumption of electrical goods is having on the planet, there is growing support for circular economy practices, whereby appliances are kept in circulation for as long as possible by maintaining and fixing them or renting appliances for a period of time.
Transitioning to appliance rentals or subscriptions
To tackle the pressing issue of E-waste, Levande offers property managers, business owners and landlords a new way of consuming appliances. Its monthly subscription model gives you access to the latest home appliances meeting your needs for performance, functionality, and energy efficiency. Included in your subscription, each appliance will be delivered, setup, maintained, repaired and recycled without you needing to lift a finger!
Your appliance also comes with a hassle-free warranty for the duration of your subscription. If you face an issue with your appliance that we cannot resolve remotely in a few minutes, we will provide a like-for-like replacement within 48* hours. For busy property managers, business owners or landlords, this service removes the hassle of managing replacements, dealing with contractors and unforeseen call out costs.
Here are five key benefits to using a subscription-based appliance-as-a-service offering:
1.
Managing working capital more effectively
Compared to immediately plunging yourself into heavy capital investments, you can conserve cash by using a monthly subscription-based service like Levande instead. As a result, you can manage your cash flow better, paying for Levande after you have collected rent from your tenants or customers. Better cash flow also means that you have more cash available to put towards other priorities such as expanding your business or improving customer experience.
2.
Hassle-free, from servicing, repairs to replacements
When subscribing to appliances, if they develop a manufacturing defect, you will never be charged to repair or replace them. Repair costs and regular maintenance are covered, and a like-for-like replacement will be done in any case where they may need a longer time to troubleshoot, that could affect your business operations. It is simply a matter of ensuring that your appliance is well-maintained and operated in accordance with the manufacturer's instructions.
3.
Achieve flexibility when it comes to technology
We provide excellent flexibility and support for your operations to keep up with new technology and equipment. To reduce a company's risk of being stuck with out-of-date technology, subscriptions should be used for appliances that degrade quickly. Your business can upgrade appliance subscriptions anytime to keep up with the advancements in newer models with better features and technologies.
Managing assets the right way
Ownership risks and the disposal of the asset are taken away. Especially when things do not go as planned, we will handle every aspect of the moving and disposing of leased appliances, at no additional cost.
4.
Great credit standing for your business
There's no need for you to take out a loan to buy your appliances, meaning that you manage your finances wisely and only rely on loans when really needed.
The case for renting or subscribing to appliances when managing properties is compelling. Not only is it quicker, more convenient and gives you more financial flexibility, it has the power to significantly reduce the world's electronic waste, at the click of a button.
To find out more and check out what appliances we have on offer, visit Levande: Levande for Business